The New Microsoft Flight Simulator has opened a new location for me to take my sketching: anywhere in the world. One of the first games that I played on my first computer, an IBM PCjr was Microsoft Flight Simulator in the 1980s and that started my journey into computation with a fascination of a three-dimensional environment represented on a flat screen. The technology has advanced amazingly since then and so have my drawing skills.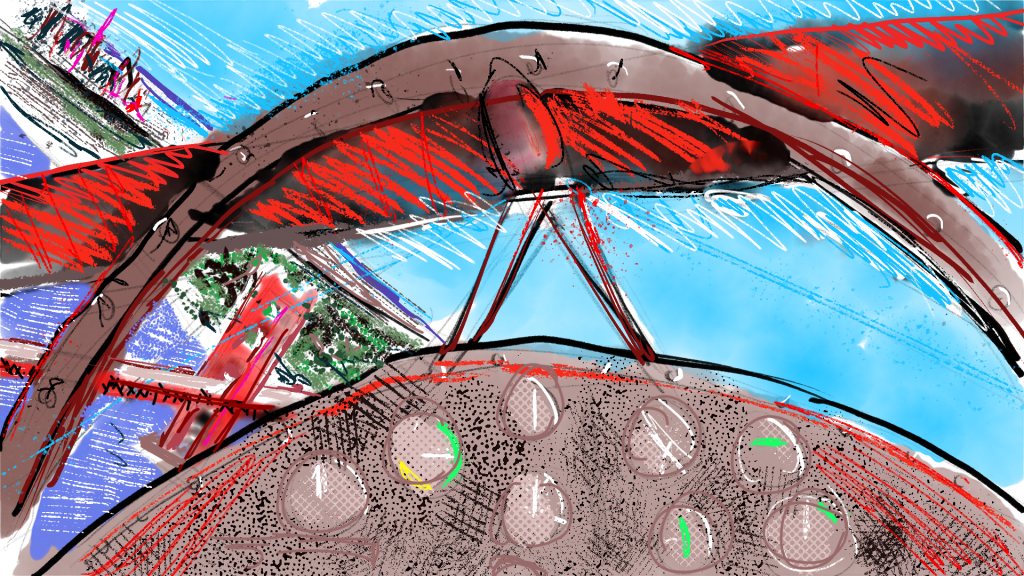 The imagery and geometry that is now in Microsoft Flight Simulator is very accurate, lifelike, and for me, an urban sketcher, good enough to sketch. The application give me the foreground, an airplane cockpit, the midground, buildings and geology, and the background of scenic vistas with accurate weather rendering.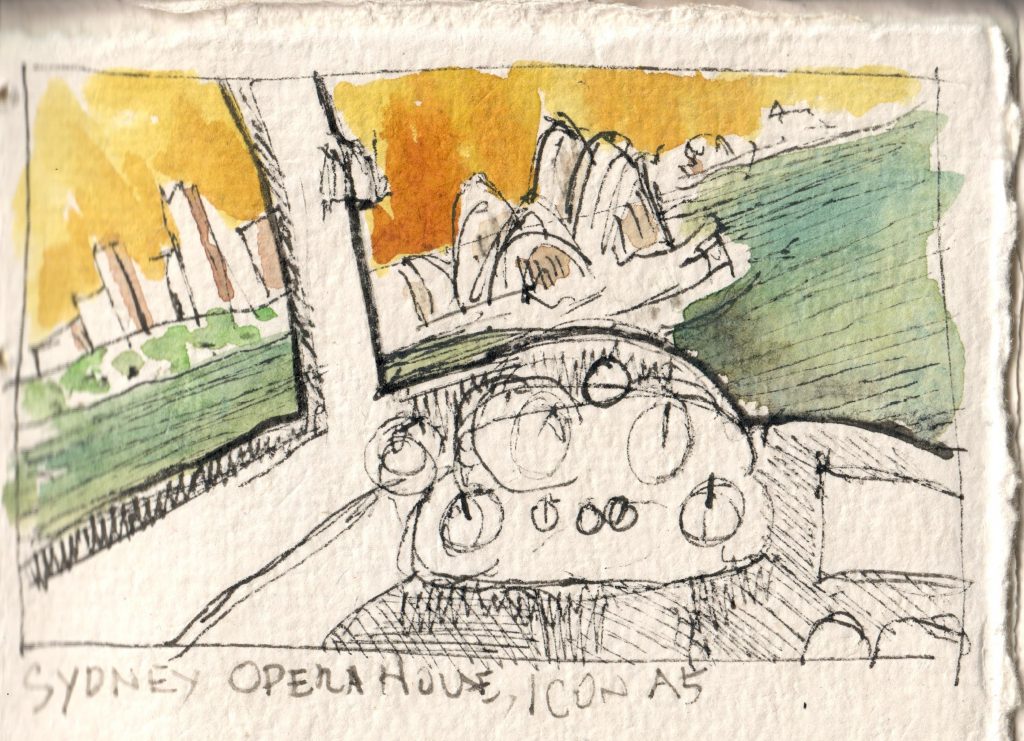 I pick a location, an airplane, and fly to get just the right point of view, then I press [Pause]. I then start sketching in my journal from Iona Handcrafted Books, Adobe Fresco, or even my Sketch 360 app. Since these sketches aren't from real life, I shouldn't call them Urban Sketches, so I've decided to call the Virtual Flight Sketches with the hashtag #VirtualFlightSketch.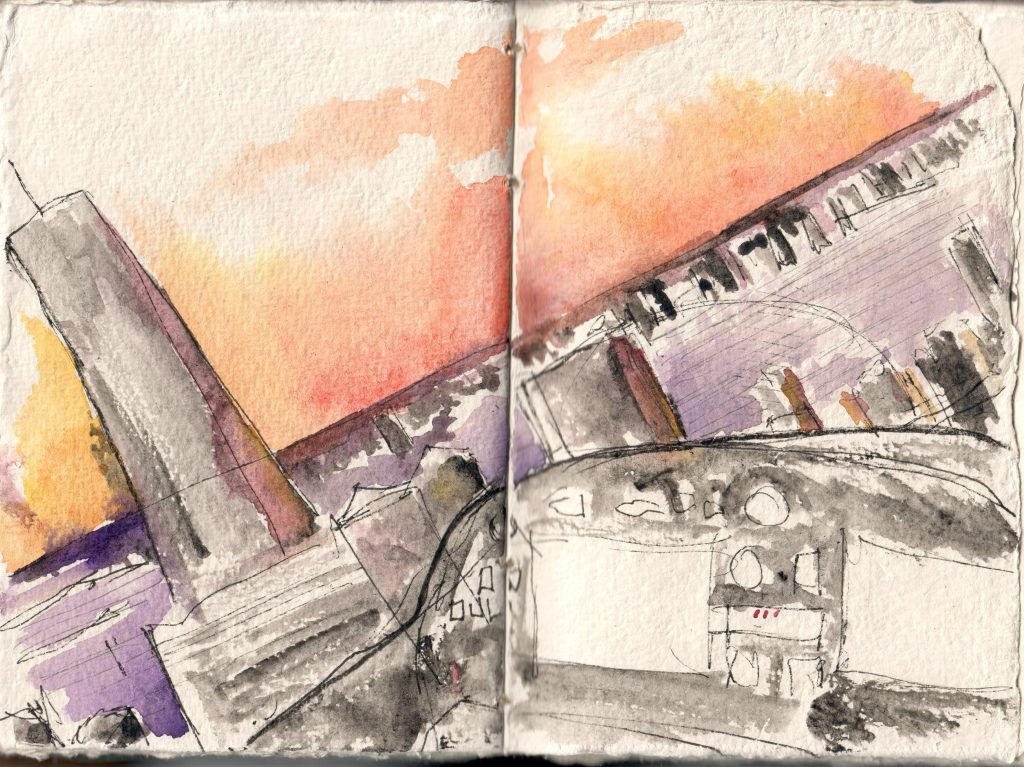 I've always wanted to see the pyramids of Egypt.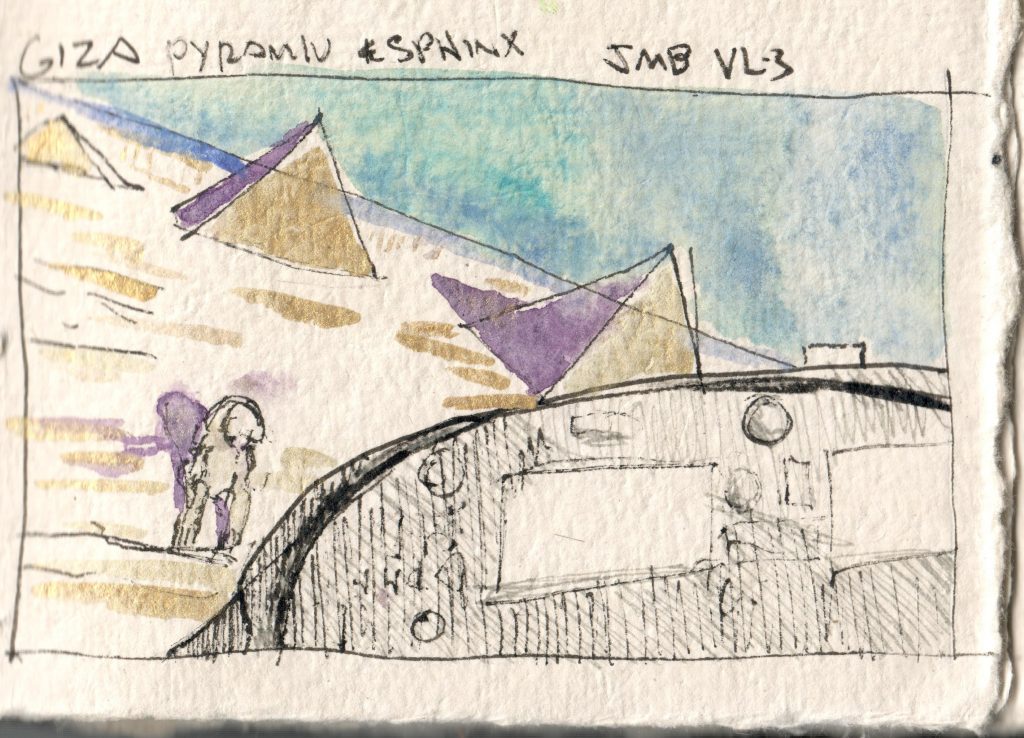 I created my latest Virtual Flight Sketch with my Sketch 360 app and exporting as an animation video that you can interact with.
For this sketch, I had the Flight Simulator in the left screen and Sketch 360 running on the Wacom One display tablet for the drawing canvas and on the right display where it showed the 360 view.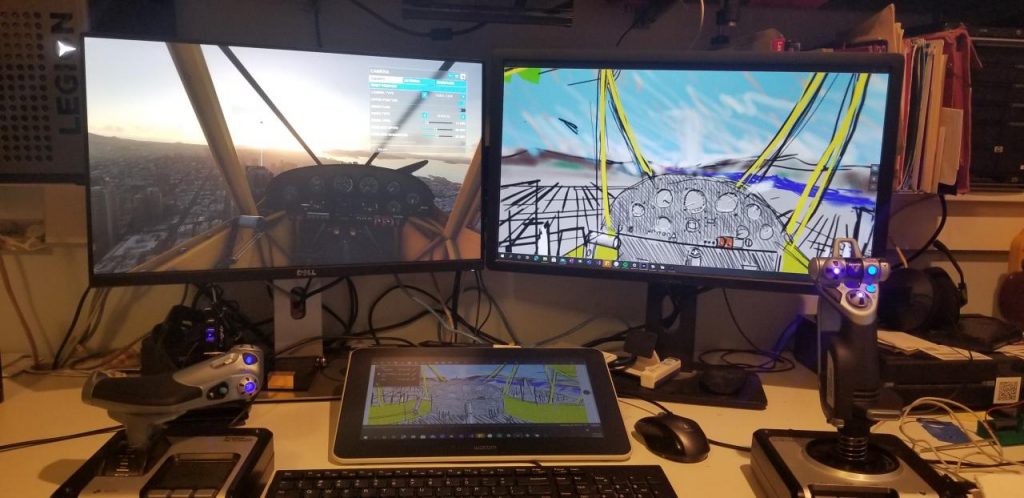 The funny thing about pausing in Flight Simulator is that the plane stops in mid-flight but the clock does not stop. This means that if I'm doing a sketch at sunset, the lighting is going to change during the time of my sketch. It adds a realistic aspect to the experience. I know that I could easily take a screenshot and work from that, but I choose not not.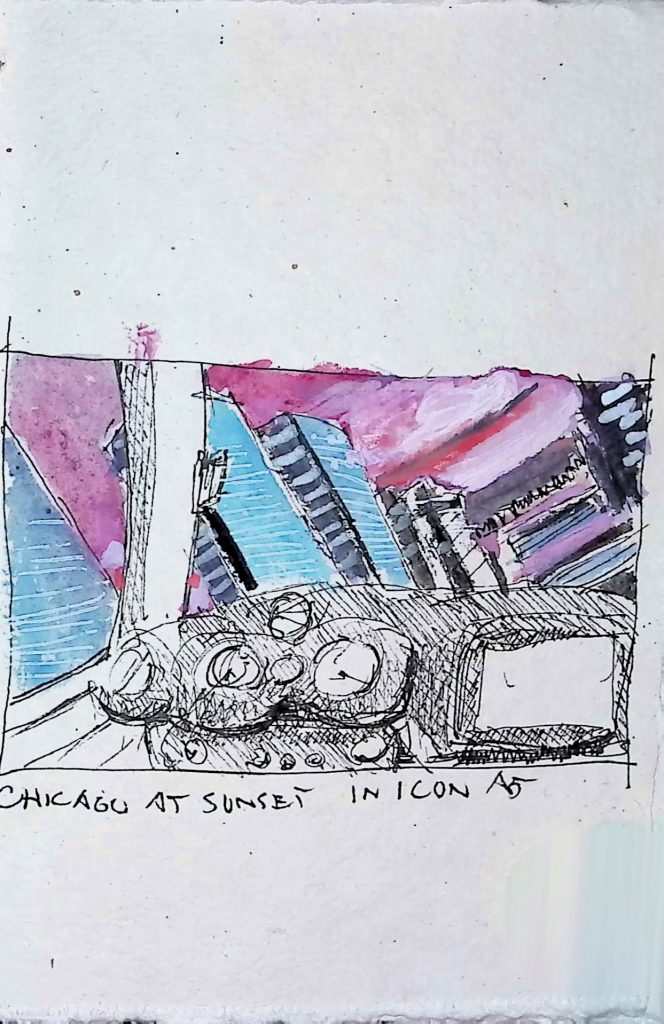 Where should I fly for my next #VirtualFlightSketch ?