On October 26 2019, I will be leading a workshop on analog+digital 360 sketching at the CODAME Art+Tech Festival in San Francisco, CA. The festival is 3-day conference about the intersection of art and technology with many mind-expanding workshops and exhibitions helping people see how artists, musicians, technologists, and researchers are fusing technology to artistry and creativity.
Ever since studying architecture in college, I've thrust myself into this intersection focusing my passion on creative tools both analog (journals) and digital (computer tablets) and using the digital to make the analog (3D printing). People have often asked me on how I draw the line: will I ever give up my journaling? Which do you like better analog, the fountain pen, or the digital pen? It's not simple but recently, I've clarified it by asserting that for the digital mediums, I focus on things I can't do easily with my analog tools of pens, pencils, watercolors, knifes and glue sticks.
Recently I've been focusing on a specific type of medium that I've created the app Sketch 360 for, and that's the domain of the workshop on Saturday at the CODAME festival. I'm going to start the workshop with pens and paper, helping the participants understand the equirectangular projection that 360 sketching is based on and then move to digital tools.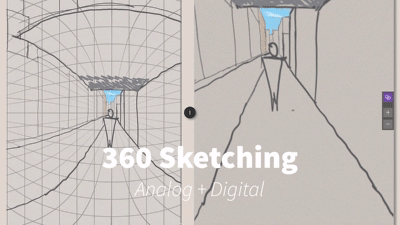 Creative Tool Chains
The aspect of creativity that has always interested me is the process that people take in their creative endeavors and the tools that people use in this process. After my architecture degree (BArch), I got master's degree (MArch) in design tool development and have been passionate since then in crafting tools to help people be more creative. I have done experimenting recently in creating chains of creative tools like this:
Using OpenSCAD (a creative tool that lets you write code to make 3D models that can be printed on a 3D printer) to design a parametric watercolor kit.
Hosting that model on Thingiverse where people can customize (a creative tool) it and output a model to their exact specs that they can print
Using the watercolor kit that I printed (a creative tool), to paint a watercolor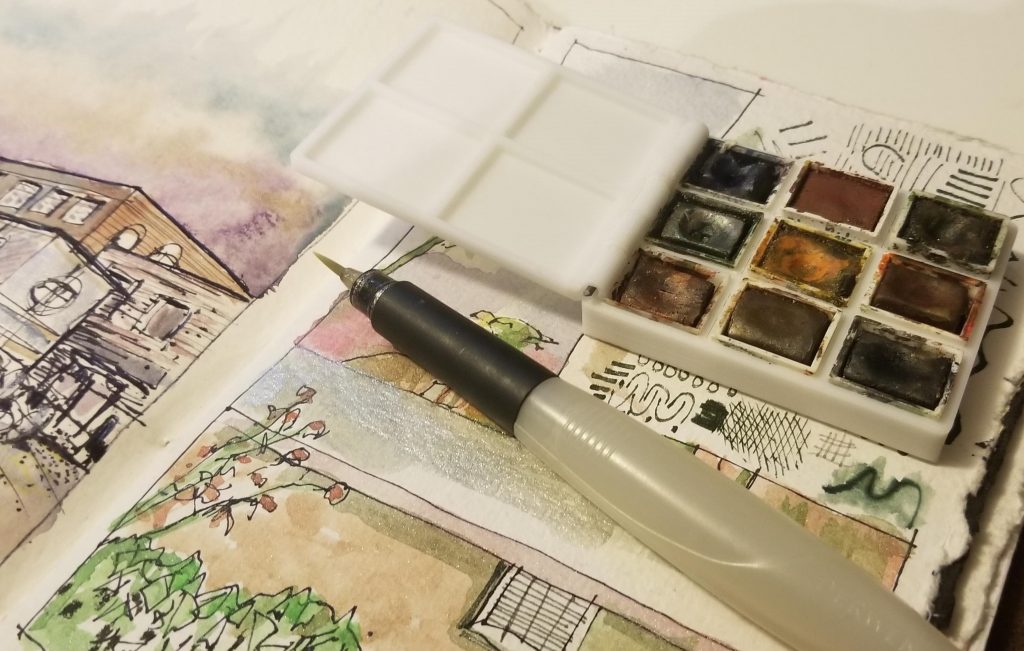 In this way, I look at a watercolor brush and code both as creative tools. Sometimes the chain has parallel links:
Creating a stand for my GoPro camera that allows me to record video while creating artwork
Pens and a journal creating a drawing in an airport
Creating a song with a Teenage Engineering sequencer while creating the drawing
Creating a video of the process.
I'm looking forward to going to the CODAME Art-Tech festival because I want to meet others who look at creativity and technology like I do: people who want to mix it up, bounce ideas, experiment, try new things. DM me at @Synergist if you want a discount code for the festival.
See you there – create with me!