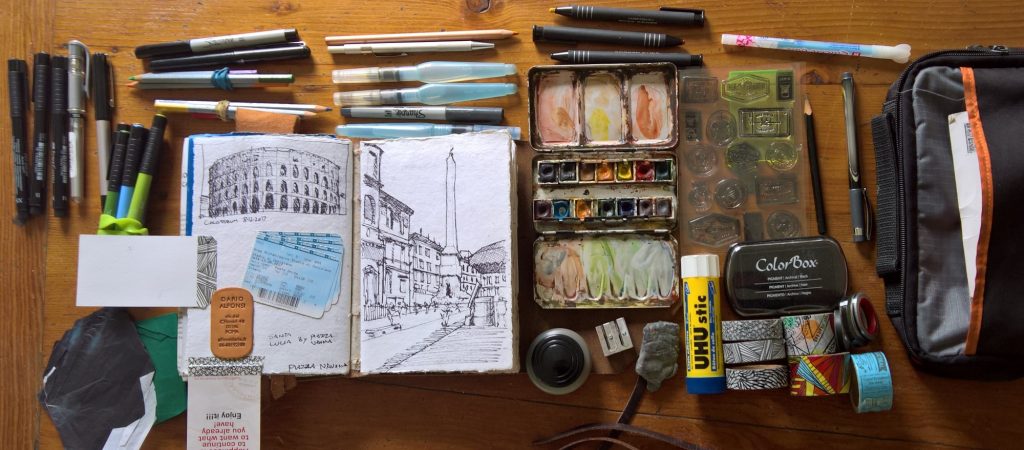 Here is a short supply list to get you started with art/travel journaling:
Medium
Pick a journal that is easy to take anywhere.  Do not get a journal with standard book binding as they wear out.
Good: Spiral Sketchbook (5″ x 8″) thick paper is best for watercoloring
Best: The Origninal 5″x7.5″ Journal with watercolor paper from Iona Handcrafted Books
Media
What else would you recommend?
Now find an Urban Sketchers group in your area or where you plan to visit and start chronicling your journey.