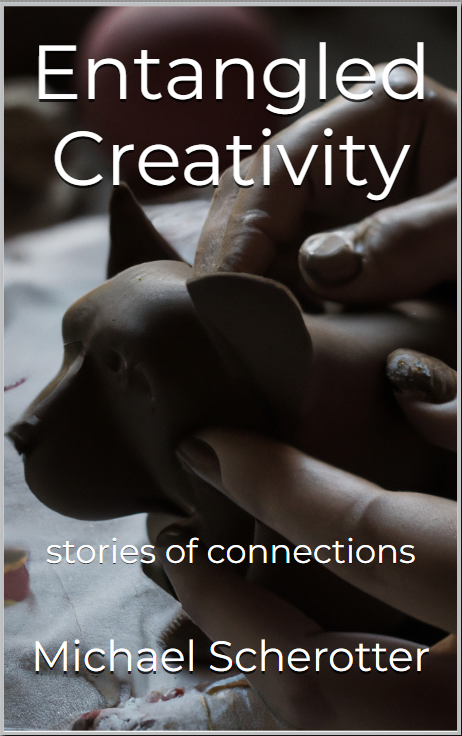 Join Michael Scherotter at the launch of his first book on Amazon Kindle, Entangled Creativity.
Entangled Creativity is a collection of two short stories and two poems about the mystery of creativity and how it can connect people. The stories include:
Entangled: a story about how a love of ceramics entangled two people across time and space.
The Model: an artist makes a shocking discovery about his model.
With a 27-year career in tech, Michael has focused on the intersection of creativity and technology. In his first creative writing work, Michael brings his lifelong passion for artistry and the creative process together with his love of storytelling. In this launch event Michael will share his creative inspiration and will briefly read from the works.

Story themes: VR, XR, watercoloring, sketching, journaling, memories, artistry, creativity, ceramics, visual impairments, careers, museums, time travel, quantum entanglement
Thursday, December 8, 2022, 5:00-6:00 Pacific time
If you want an invite sent to you, please reach out to Michael directly via Facebook, Twitter, or LinkedIn.