21 February 2001
Early up to see the Crescent moon and our last real Afr sunrise over the Serengeti. Very quiet, except for those zipperwills...
We eat breakfast and pay our bills. Thank the camp crew for making our stay so comfortable. What a great group we are off at 910 (oh well).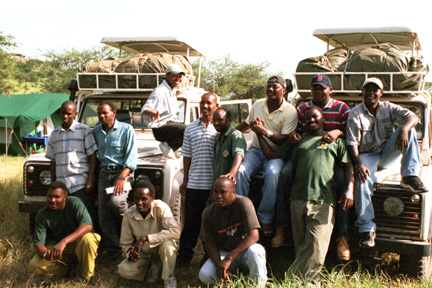 Camp Staff and Drivers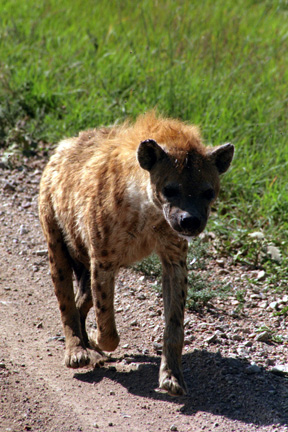 Hyenah
One land rover watches 2 superb starlings duke it out and even get entangled with each other. We also see two male Simbas on young zebra kill w/ 2 hooded vultures looking on.
Back to Pringle Hill at 11. Stop for photo op at park entrance.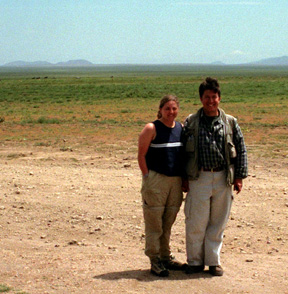 Back through all the gnus, many babies. Another simba stop females near a water hole, eating something. (w-beest). One land rover sees the lion carry the wildebeest leg back to the shade and start to munch.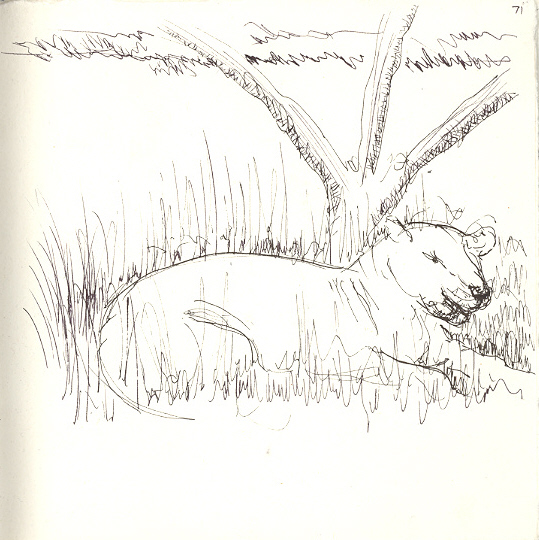 We turn left toward the Leakey site. The normal assortment of animals as we reenter Maasiland of goats and cows. The visitor center has been redone and looking mighty good thanks to the Gettys. We have a brief overview at the overlook by our official archeological tour guide, John. You can see why we had Jeannette do it earlier. We visit the museum which Hillary and Chelsea visited in March 97, wonder who Bill was doing then? Personally I can relate to the footprints, better than a bone. I walk upright therefore I am HOMO. HUMANS HAVE ALWAYS BEEN HERE! We all (Asian, Causaciian,Negro) go back to our roots in the Serengeti. We drive down to the actual site. it is great to visit a place most of us have heard and read so much about. Back out onto the plain, I see another life bird for me - the Egyptian vulture. And then to the Maasi Village (This is it, the genuine village, don't miss it, mystery spot on the crater, Maasi World). The son of the former Chief of this village who had 10 wives and 26 children. Most interesting and photo ops and some take the opportunity to hone their skills at bartering. Matt likes it and gets the only practical thing - a fly swatter. We attempt to prove white men CAN jump. Michael S. is a big hit with his tape recorder. BTW, Michael did we tell you about the circumcision ritual?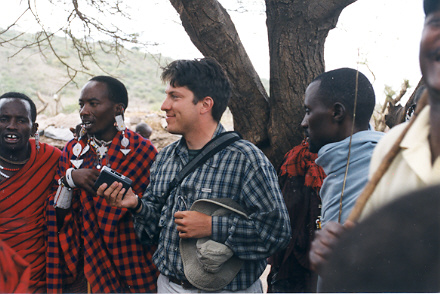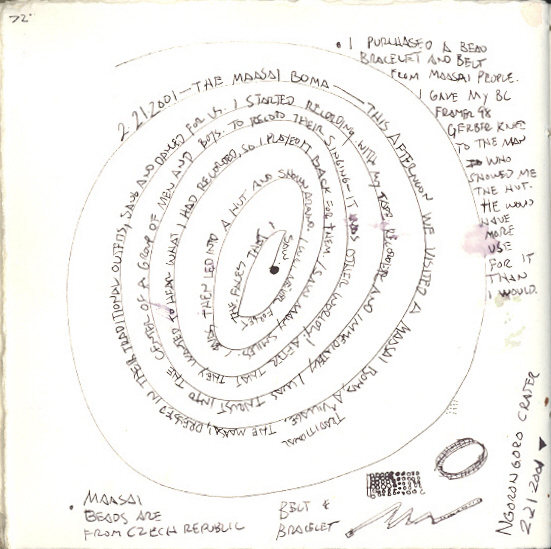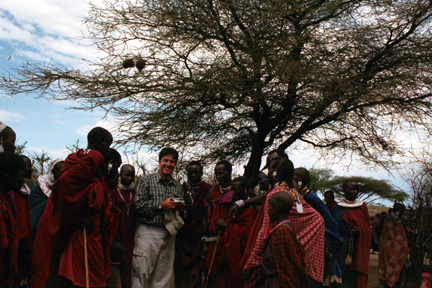 "Listen to Maasai Boma"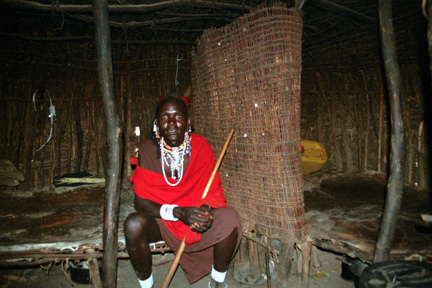 Listen to more from the Maasai Boma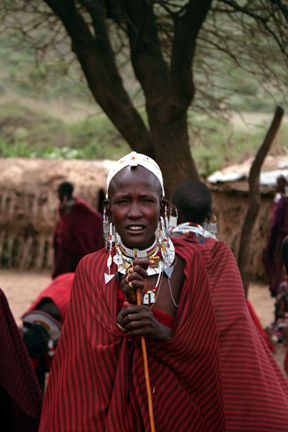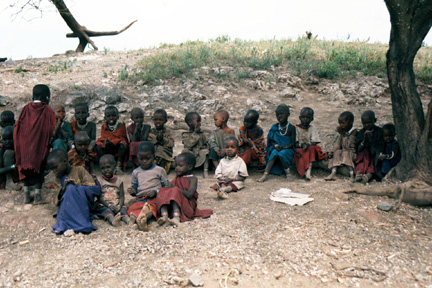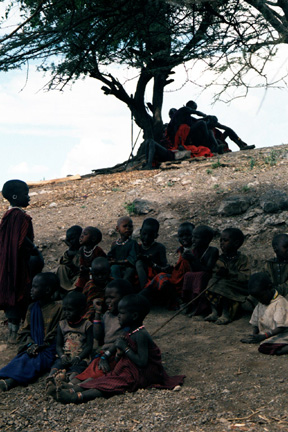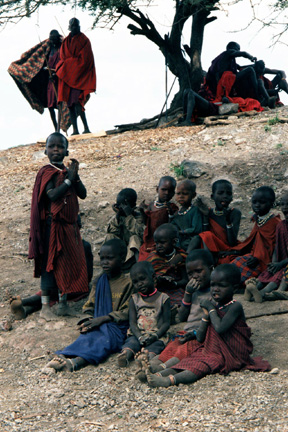 Maasai Boma
Now up into the coolness but first there are great giraffe scenes and then the group of elands again. Say goodbye to the Serengeti. Augar buzzard sitting on Ngor Airstrip Sign. To the Ngororgoro Wildlife Lodge. Too fancy, Hunter says. I think that you like it. Hot water on demand (after 5:30 that is). We all have an extraordinary view.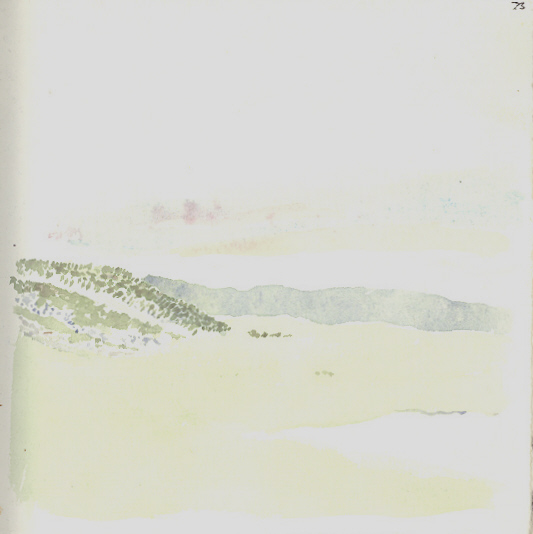 Whatta place! But too many people here. Rhinos, hippos, ellies, seen from happy hour. TV\CNN is here, yeech.
Modified 12.3.2002