15 February 2001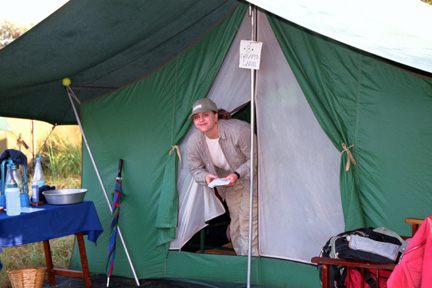 Elizabeth poking her head out of 8 Giraffe Lane
Listen to Morning Bird Sounds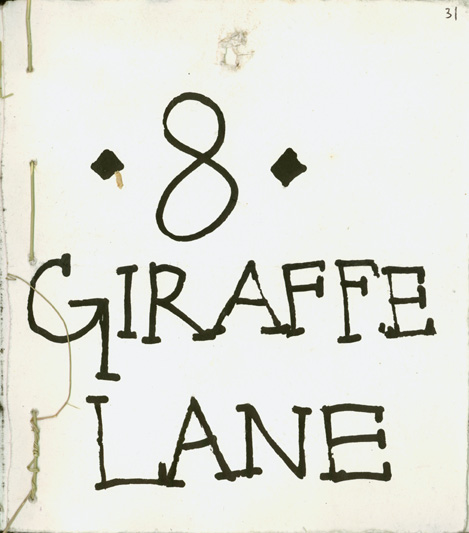 Address sign from tent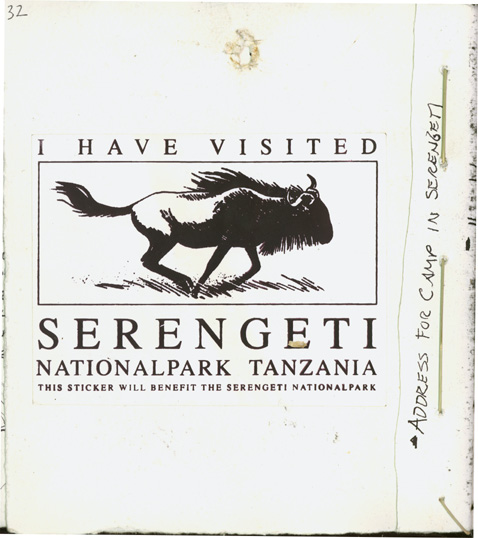 Back of address sign
Listen to "Hunpie Encampment"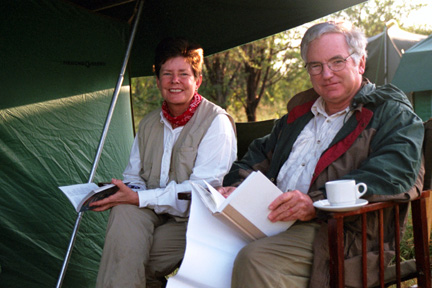 Mike and Gigi Halloran in front of their tent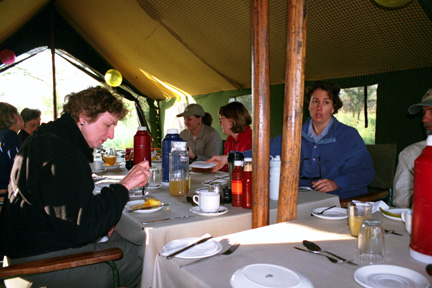 Breakfast
8:35 we are off. Good impala and a very dark giraffe. He will become our friend - the old guy.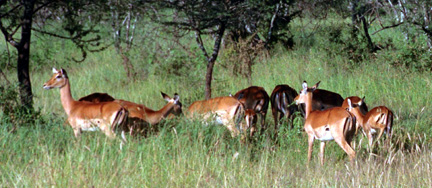 Impalas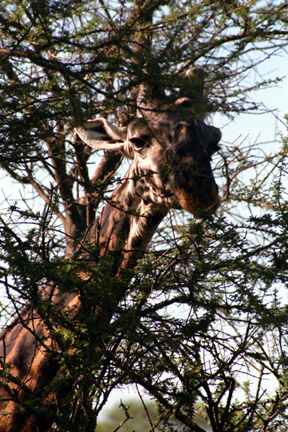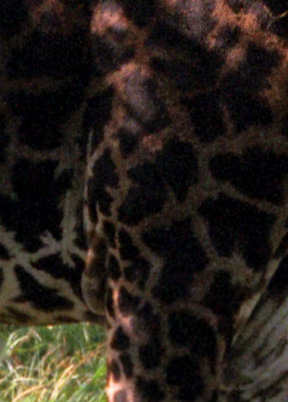 The old, dark, mysterious giraffe
Lappet faced vulture, Ruppells long tailed starling, and cordon bleu. D'arnaud barbet. flappet lark. We crossed the Serenera River, rufous crowned (purple) roller, Ruppells long tailed glossy starling, Defassos waterbuck; White winged widow bird, 6 hippos, and Hildebrandts starling. Speakes weaver, Dierdrick cuckcoo. Flocks of Cardinal quela, Black and white cuckoo.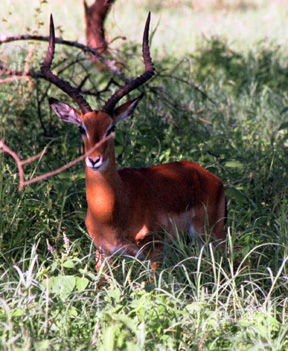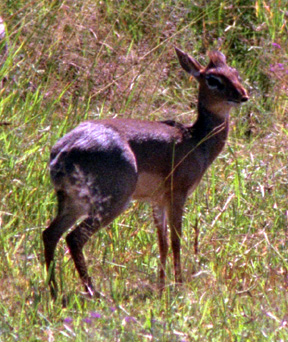 Impala and a dikdik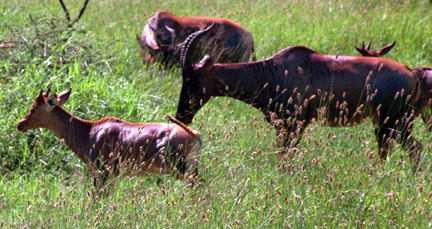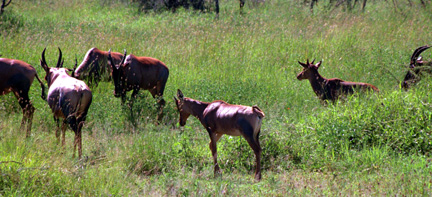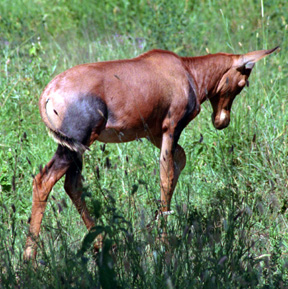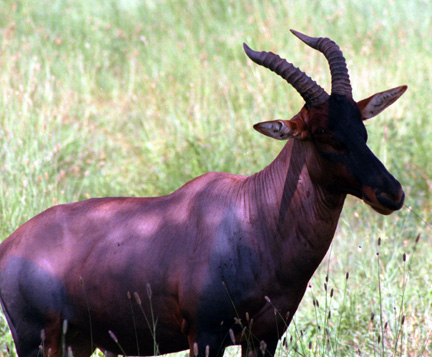 Coke's Hartebeest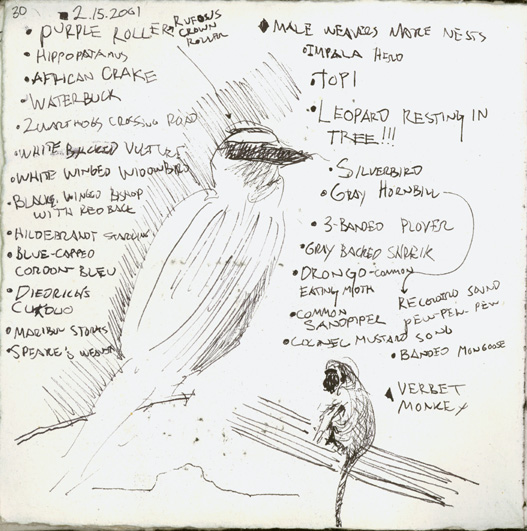 Listen to Bird Sounds
LEOPARD JAM!. The scope came in real handy looking into the eyes of the leopard. It was like looking into another world.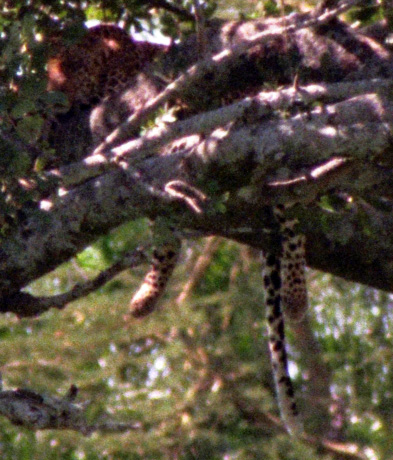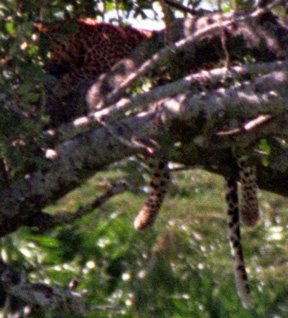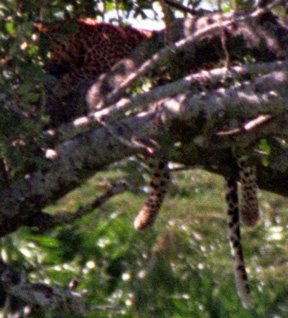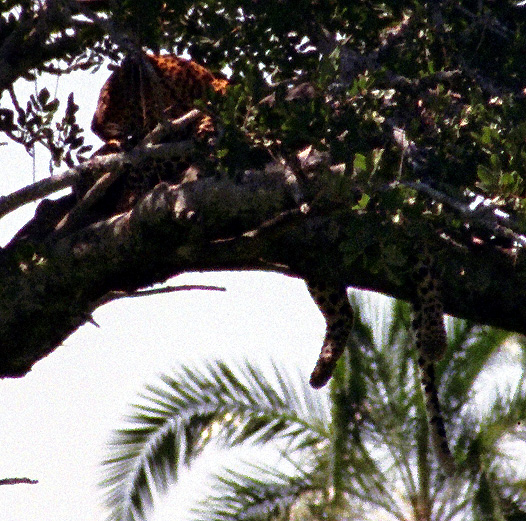 Leopard in a tree
Interview with Hunter Ellis
Kumbi is off somewhere else looking at banded mongoose. But later they see the same leopard very well.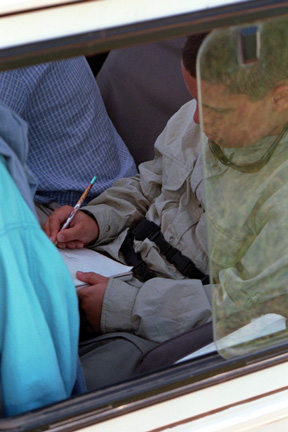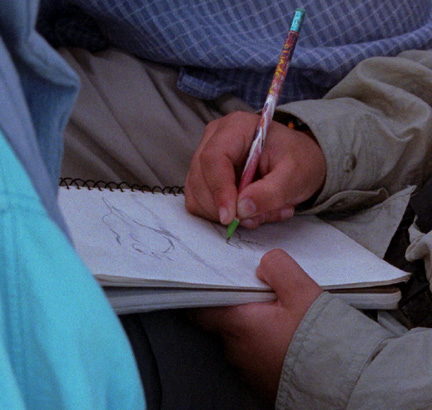 Sam Kustel sketching
The feline embodiment of stealth, strength and beauty. Airstrip lions- 1 male, 3 fem and 3 babies. Limping. The world is full of butterflies!!!! Back for lunch. It is HOT, so we hang out in the dining tent. Michael S gives us a nice talk on how to keep a journal. He sets a very high standard for us.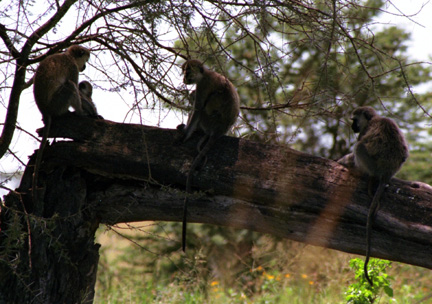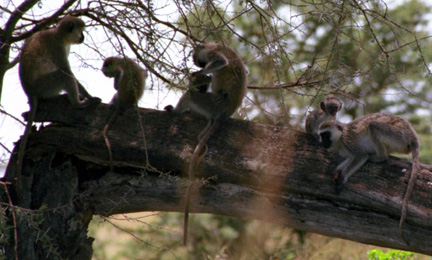 Vervett Monkeys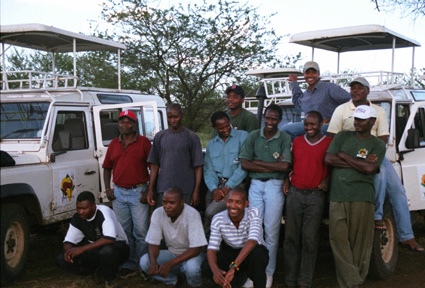 Camp Staff and Drivers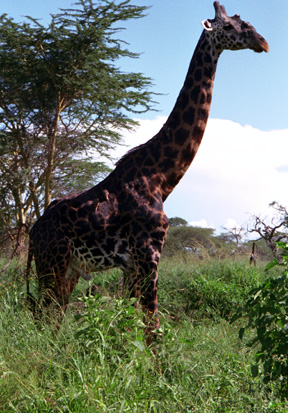 Giraffe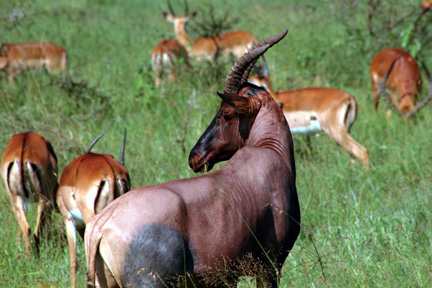 Coke's Haartebeest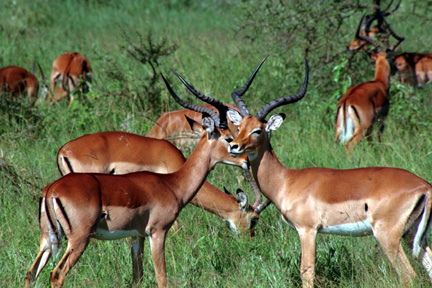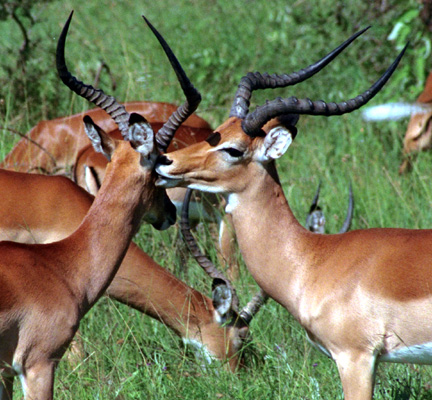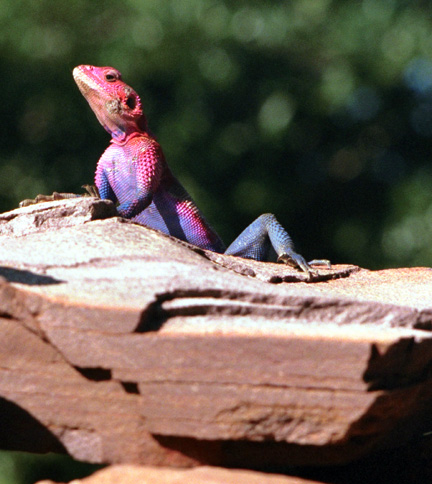 Agoma Lizard
Off to the Visitor's Center for a grand tour. Rock hyraxes in tree, bush hyraxes on rocks, and no tree hyraxes. A treat to look at the tribes that inhabit this region.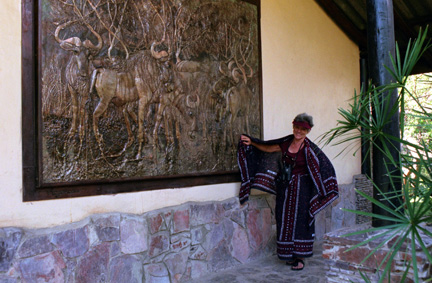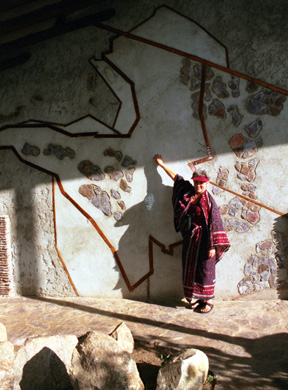 Mama Simba at the Serengeti Visitor's Center
Listen to "Mama Simba Roars"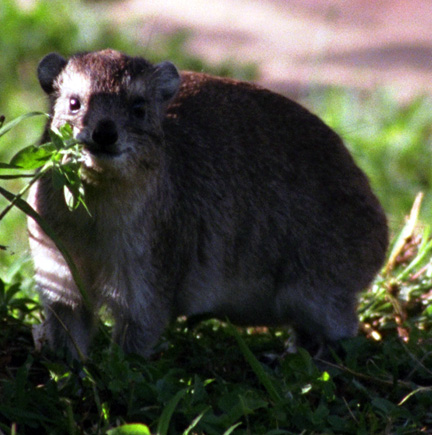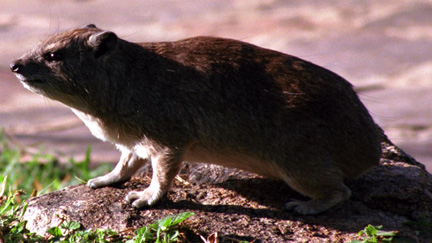 Hyrax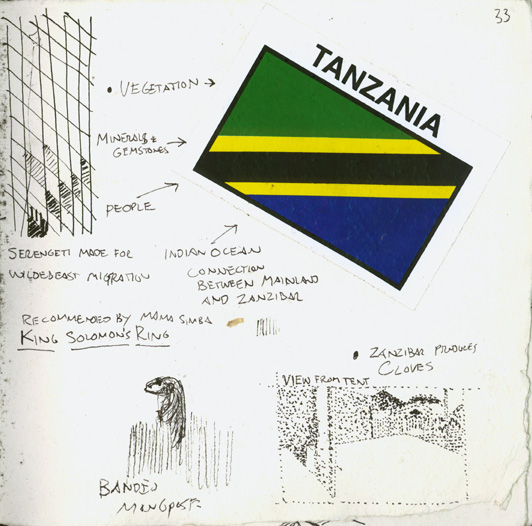 Back home for happy hour, showers, and another beautiful sunset. Cool temp after hot day. Right before dinner MS gives us her history and a bit about the work she does with children. Bob wrote a paper on it in college.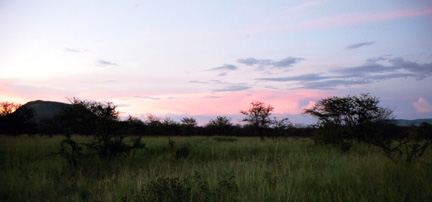 Sunset at the Serenera Camp
At dinner we make plans to ask the park ranger about Koala Bears in the Serengeti. Guess you had to be there, but we thought we were very funny. After dinner we look at the rings of Saturn, the 4 moons of Jupiter, Orion, Gemini twins, Taurus, the Pleides, Sirius, Canopus, the big dipper, the Large Magellanic cloud, but no Southern Cross, it rises later.
We go to sleep to the sounds of the zipper-wills. Lala Salama (NOT!)
Last Modified 4.23.2002